In a previous article (CLICK HERE) we explored why Yamaha's Raptor 700 is a great choice for someone entering the ORV market or for someone who didn't have the budget for a sport side-x-side. The versatility of the Raptor 700 delivers big on fun factor no matter how hard you push it or where you choose to ride it.
The YFZ450R on the other hand is all about full throttle addiction. This sport ATV is race ready straight out of the box and the weapon of choice for skilled pilots shredding dunes or jumping huge gaps on their way to claiming victory at the finish line.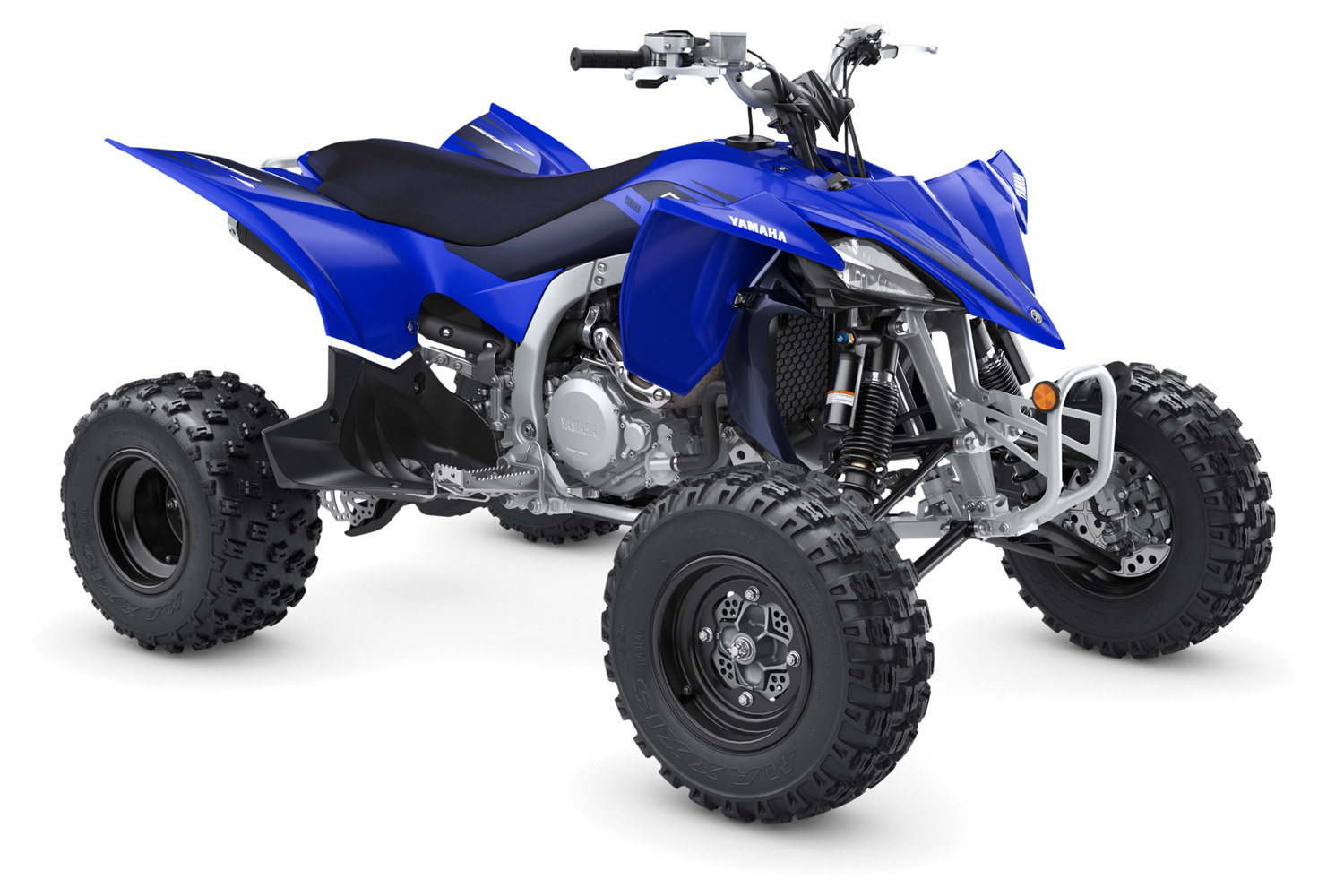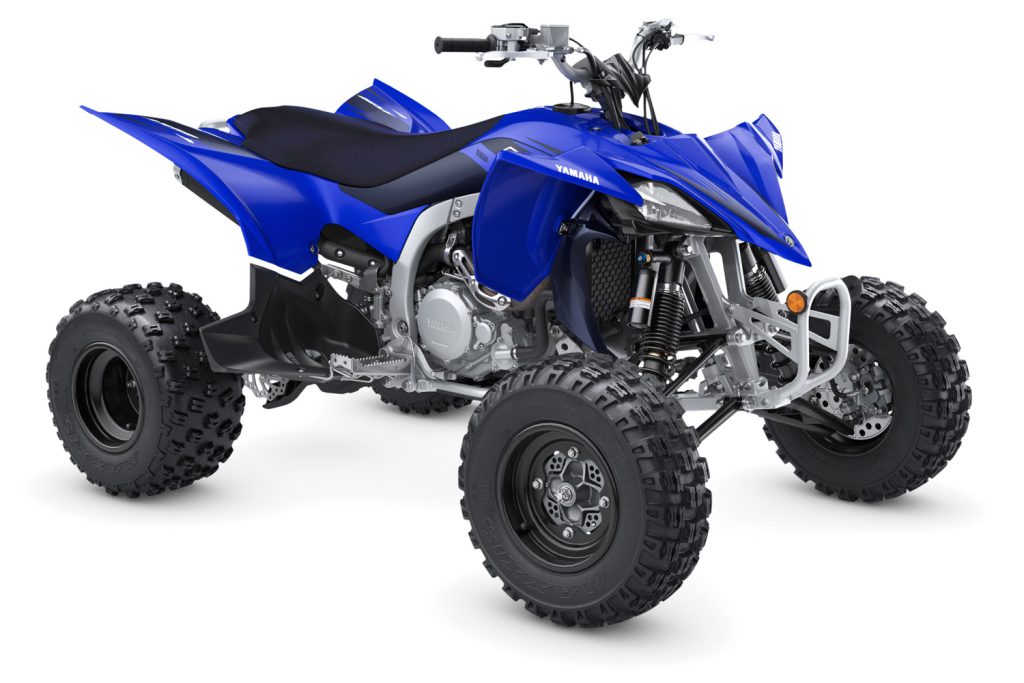 At the heart of the YFZ450R is a 449cc single cylinder mated to a five-valve cylinder head with trick titanium valve technology. Fuel is precisely delivered to the 42mm Mikuni throttle through a 12-hole fuel injection system.
At first squeeze of the throttle the YFZ450R is ultra-responsive to even the slightest input. The high compression ratio further compliments its responsiveness and delivers a strong dosage of power through the mid-range, all the way to the top-end.
Highly tuned 450 race quads need powerplants that are broad, fast, and incredibly usable. The Yamaha YFZ450R remains the best production pure sport ATV to date capable of delivering these traits.
The powerband isn't its only talking point either. Considerable mention needs to be made to the clutch design. The assist-and-slipper clutch reduces clutch lever effort for less fatigue while increasing clutch plate pressure for positive engagement.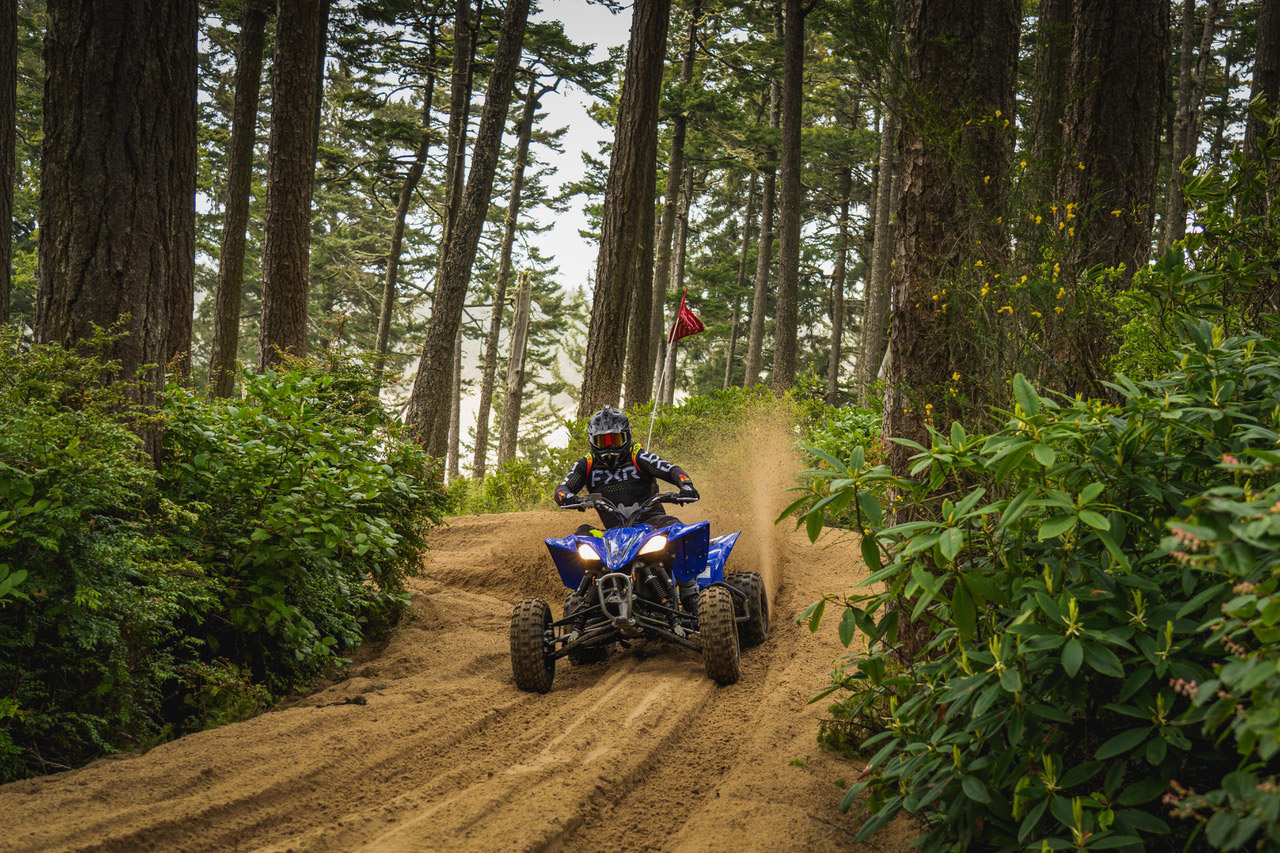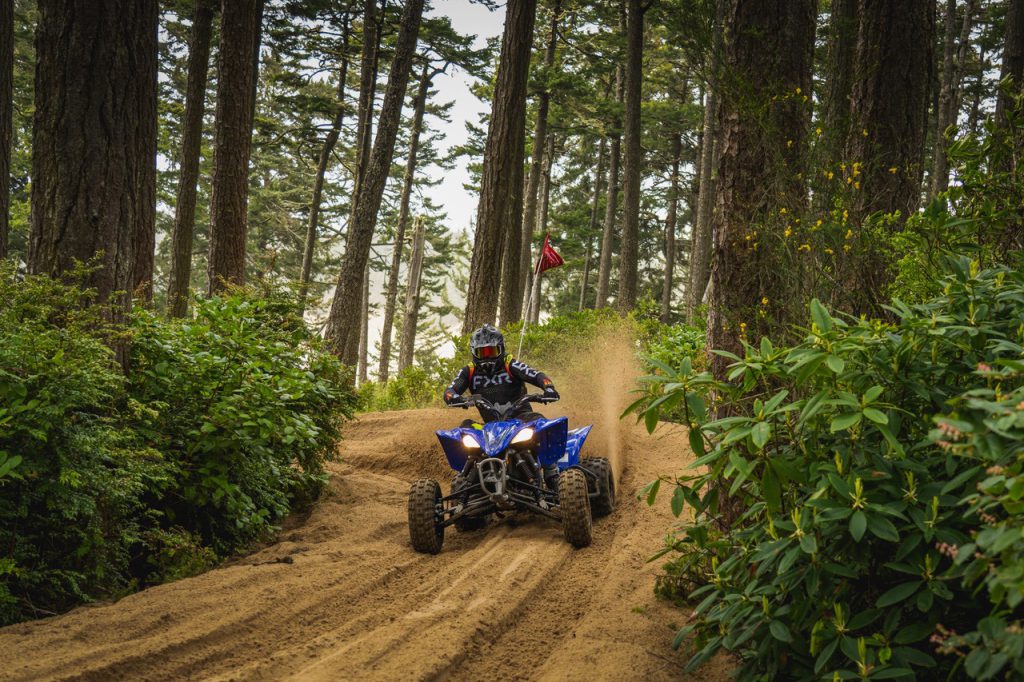 While 1st, 4th and 5th gear serve their purpose, you'll find most of your time shifting between 2nd and 3rd. In second gear, power is abundant and you can rev it out for long pulls before needing to upshift. Third gear makes use of the torque rich mill giving you added comfort knowing you can lug the motor for smoother acceleration and better traction when called for.
The YFZ450R comes alive the harder you ride it, in return delivering confidence inspiring handling thanks to its motocross-ready chassis. The lightweight frame is a combination of aluminum and steel and the steel undercarriage works by properly supporting the low-lying engine placement for mass centralization. The aluminum over-structure contributes to the YZF450R's light weight and is bolted, rather than welded, for maximum durability.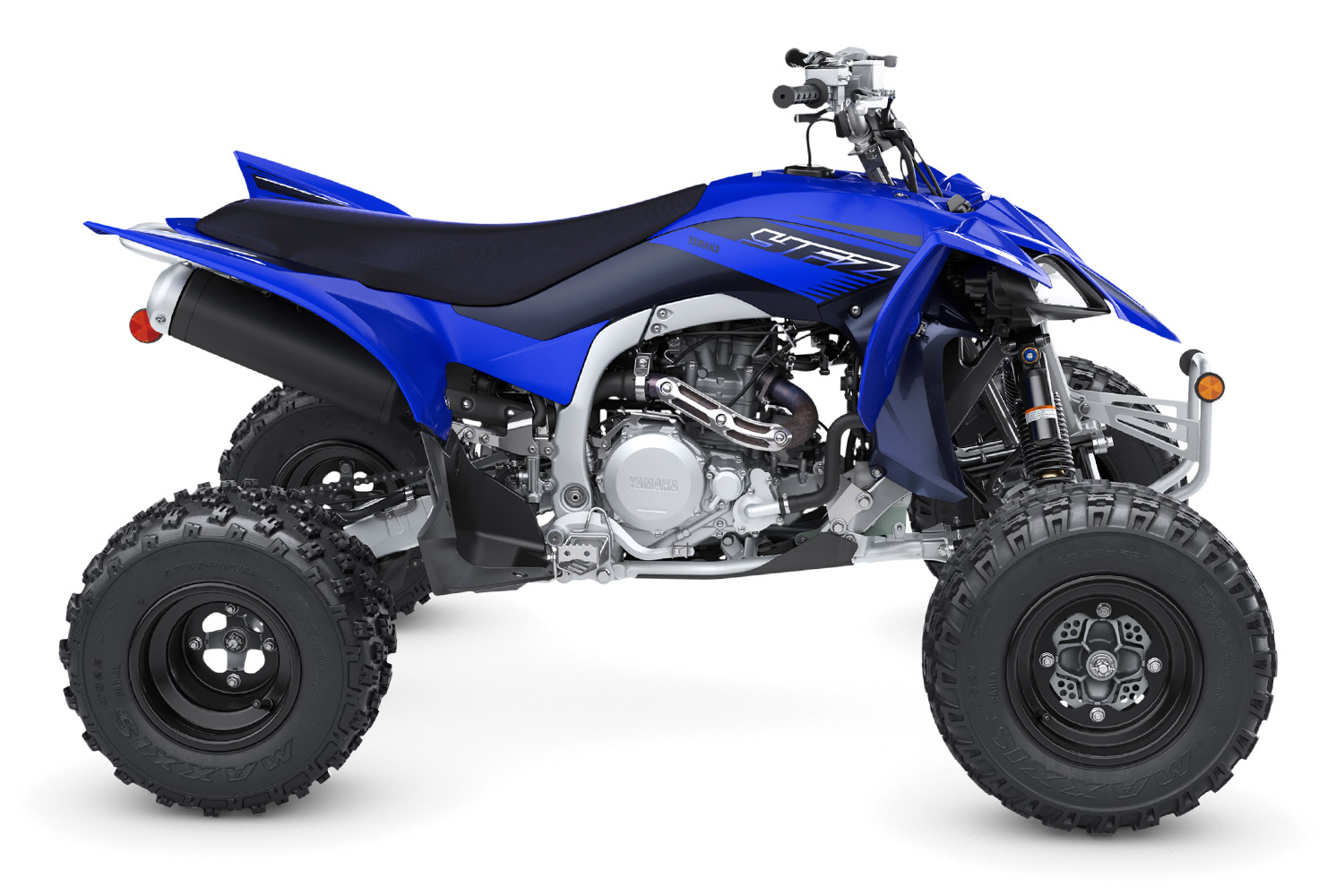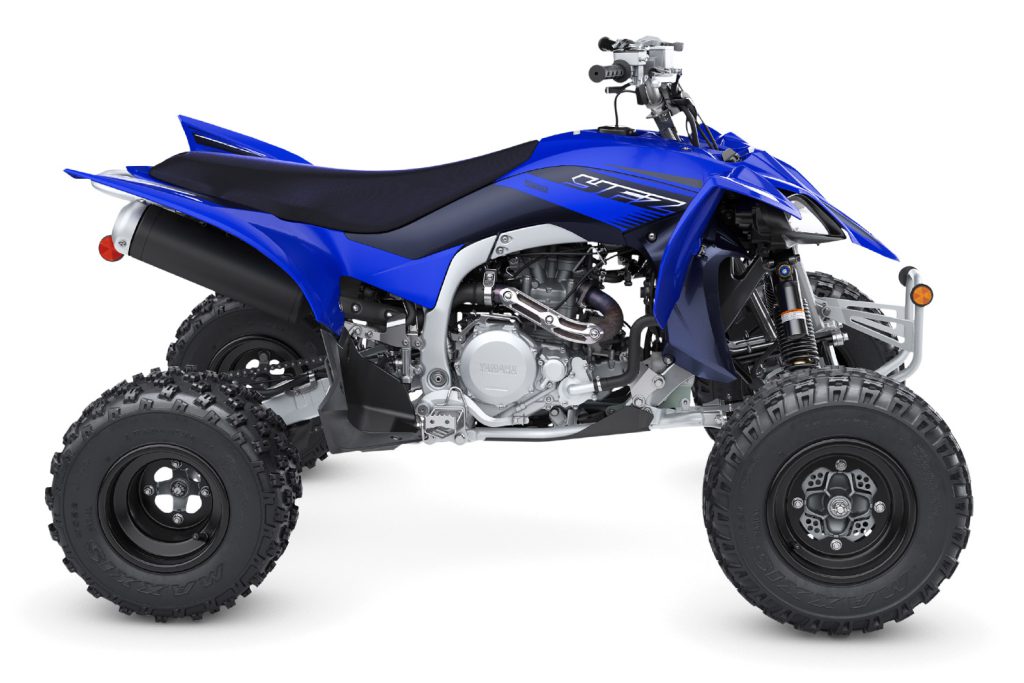 The YFZ450R's slim body and low profile invites you to hang off the sides to further enhance cornering and then shift your weight back to lighten up the front end as you skim over long sets of whoops and rough terrain. The chassis is well-balanced and stays level and steady when catching big air or linking smaller jumps together for more technical rhythm sections.
In tighter trail scenarios, its wider A-arm front suspension is at a disadvantage compared its narrower Raptor 700 cousin, but that's really the only drawback. Otherwise, its front suspension geometry produces superb flat handling and is quick to react to steering inputs.
Soaking up all the rough stuff is a full set of YZ-style Kashima coated KYB shocks which are fully adjustable with high/low speed compression and rebound adjustment. The front suspension yields 9.8 inches of travel and out back the rear YZ-style swingarm is crafted from strong, gravity-fed aluminum and sports the same 46mm KYB piggyback shock while offering 11.0 inches of travel.
The YZF450R is a high-performance rocket and the perfect machine for skilled, aggressive riders who crave the ultimate sport ATV experience whether in the dunes or on the race track and since its inception, has been a passion project of excellence for Yamaha engineers and its development team.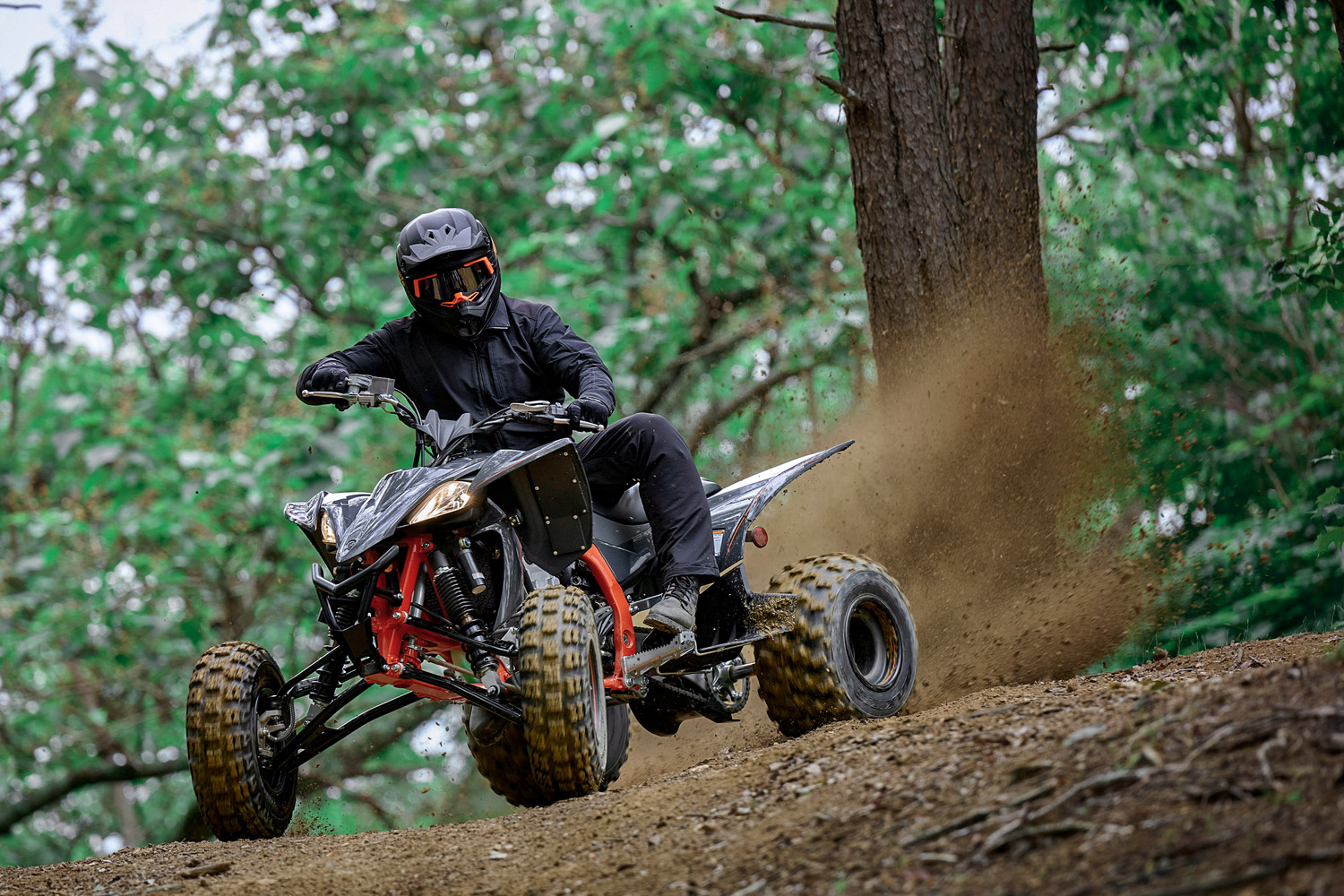 Canadians only have one option and that's the YZF450R which starts at $12,099 CAD before adding accessories and surcharges. Options increase to two models in the U.S starting with the YZF450R at $10,299 or the Special Edition YZF450R SE at $10,699, which features GYTR performance parts and unique color and a graphic scheme, which according to Yamaha, looks fast just standing still.
Through a combination of winning championships on the race circuit and outlasting its competition through attrition, Yamaha's YFZ450R reigns supreme earning its reputation as the undisputed King of Sport Quads.